So I am new t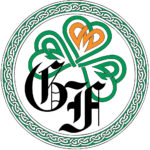 o the whole Artisan Fragrance game… my collection is not that large but having explored a few houses, I am really digging this genre! I am assuming if you found this post you have some interest in fragrance; perhaps you are a niche or designer lover?!?! Hopefully, this giveaway can expand the nose of one lucky winner and convert someone over to the Artisan side :).
Daniel Gallagher is the nose behind this house. He is a subscriber of mine and we have exchanged multiple comments. He is very incognito on YouTube, his name does not tie him to his fragrance line. One day we were discussing a popular Niche brand and he asked me if I wanted to try out a few scents he was working on.  Always down to try something new, I enthusiastically accepted his offer. I received a beautiful green bubble mailer package in the mail (by the way his branding/packaging is really nice!).
At first, I thought Ipsy or Scentbird had a color snafu and sent out a special bag. To my delight, I ripped into the package and immediately got a whiff of something magical. I check my mail while on the way to the complex gym and had a long run planned on this day. I couldn't resist trying everything on (I felt bad for the person on the treadmill next to me… if you are reading this, I am sorry!). By the time my run was done and my skin thoroughly warmed up, I found my top 4 scents out of the bunch. Watch my video to see what I thought of each one.
Overall his line has some unique offerings. I am glad he has a discovery set available as you definitely need to try before you buy. They all feature a nice oily base that equals a long relationship with each fragrance. I purchased full-size bottles of Sine Nomine, Bergamust and iloreN.
He has another line called his Silk Series that I fell in love with and purchased all of with the exception of one. I will post a full video on this at a later date so stay tuned for that.
Don't forget to get your extra entries: GET EXTRA ENTRIES HERE!
Check out Gallagher Fragrances at ENTIRE COLLECTION AND EXTRAS HERE!