Just a quick rundown-  If you have never heard of Ipsy, you are seriously missing out!!! You get 5 products each month for only $10.00 shipped! Every Ipsy bag comes in a different small tote/wristlet. The actual cash value of all the items far exceeds the $10.00 you pay. The best part? You get to try out such a wide variety of beauty products :).
Interested in seeing what all the hype is about? Check out this link!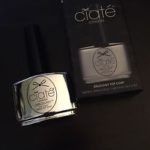 Ciate London Gelology Topcoat
 : I have always been into nail art and anything that can help extend that hard work! I will post an in-depth supplemental review soon on this gem.  This alone made my bag totally worth it. Retails for $17.00, luckily for you, there are a lot of people selling this on eBay for a fraction of the price CHECK IT OUT HERE!!  This performed as claimed. My nails were chip free, ultra glossy and looked fresher than they have after a week of heavy typing/filing in the office! I love this stuff and will make it a main staple in my nail routine!

Manna Kadar Paradise Blush
 : I was pretty excited to see a full size of this included with my bag. This retails for $19.00; however, like many products I am talking about today, there are a lot of people selling this on eBay CHECK IT OUT HERE! I love the color on this, it creates a beautiful/natural looking blush to the skin. I love this so much I actually tossed out my old blush/highlighter kit from Sephora as this outperforms it and is very compact/portable .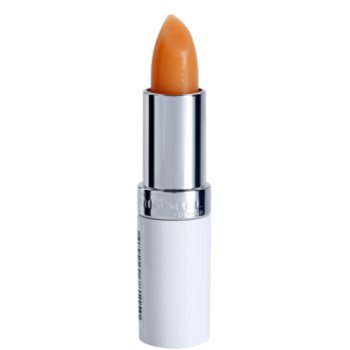 Rimmel Kate Lip Balm
 : I really didn't know what to expect with this one. It's a lip conditioner, in lipstick form, performs like chapstick. Maybe they were trying to appeal to those interested in Chanel's offering? Either way,  this is just okay, nothing to write home about. It moisturizes your lips. I wouldn't pay retail around $6.00, if your curiosity is getting the best of you and you have to try it, you can get a few deals on eBay CHECK IT OUT HERE!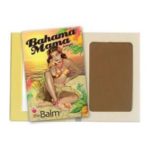 The Balm Cosmetics Bahama Mama
: I am obsessed with this stuff! A matt bronzer, that can be used to add a sun-kissed glow or for contouring, count me in! It's versatile and can be used as brow powder for those with lighter hair and even makes a great matte eyeshadow! The full size retails for $20.00 but like the others, you can snag this on the cheap on eBay CHECK IT OUT HERE!
Naked Cosmetics Mica Pigment
: If you have never used pigment before, what are you waiting for?!?! A little goes a long way with this stuff (like other pigments). Bright, vibrant, long lasting, affordable… win-in! I have even used this in nail art. You can buy collections of 6 on the company site for $60 (10 bucks a pop), but you don't have to commit to a bunch of colors you aren't crazy about! You can snag singles on eBay for as little as $5.00! CHECK IT OUT HERE!