Switching from T-Mobile to Cricket Wireless
I must preface this with a friendly reminder that your experience may differ. I would highly recommend doing some research in your area prior to making any switches. The best way to get a gauge on which providers are best is to ask your neighbors (this is especially important for those in rural areas!) and co-workers (because you probably spend a lot of time at work… co-workers are our second family after all). Okay… now on to the good stuff. Please note this review is not sponsored.
I have carrier commitment issues. Loyalty is something that is very hard to earn in a market where competition is so great. A competitive market is best for the people…
T-mobile has always been my fall back to company. We have a long term on again/off again relationship. They offer some enticing plans for those with heavy data needs and over the years their network has improved greatly! However, all that data might not be all it's cracked up to be; if you are not in a major city and can't use it to its full potential. You may still find their network lacking even in a major city. I have an AT&T phone for work. My dissatisfaction with T-Mobile didn't begin until I had full access to both networks side-by-side. I noticed overall a stronger and more consistent signal with AT&T. Now before you go thinking that I am in favor of AT&T, I'm not. You see I have a long history with them too. We go way back to Cingular days; and let me tell you, our relationship has not been good (but that's for another future post).
Why do I make mention of AT&T? Because Cricket Wireless is owned by them, so they run off of their network. I love AT&T's service but overall am not a fan of the company.
The Switch: Switching from T-Mobile to Cricket was fairly easy. I use the word fairly because there are a few things I wished I knew before: the process to unlock my iPhone with T-mobile. I would highly recommend you complete this prior to switching. My impatient self just couldn't wait and this mistake left me without a phone for 1 day. Once my phone was unlocked it was only a matter of switching out my SIM card.
The Service: As I mentioned earlier, Cricket runs off the AT&T network. Side by side I get the same coverage. It should be noted that the data speeds are slower on Cricket the peak is 8 Mbps. You would probably never know the difference as you can stream YouTube Videos, music and search the internet with ease. It should also be noted that you do not get charged overage fees when you go over your data allotment. Your data is throttled; and yes, it is noticeable but you can still access the internet so you are not totally crippled. Just try to remember what 2g EDGE speeds were like. If the decrease really bothers you, you can change your plan mid month if needed to get some extra data. If you live in the Columbus, Ohio area: I have coverage in areas where T-Mobile left me hanging. *Side note: I drive from Ohio to New York frequently and the service through Pennsylvania and in NY is excellent!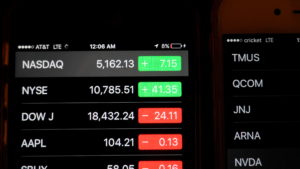 Price: you get a $5 discount per month when you enroll in auto pay. Total no brainer if you ask me: one less bill to worry about and you save $60 a month!!! I signed up for the 2.5 gig plan for 40 a month, $35 w/auto-pay. The 70/65 gets you unlimited; 60/55 – 10 gigs; 50/45 – 5 gigs. All prices include taxes and there are no additional fees. When I switched they offered me $100 bill credit. No cell phone payment for this girl for 3 months!
Overall, the experience has been great! Again, yours might be different depending on where you live. I encourage you to try it out if you can.
You might also want to consider unlocking your current phone and freeing yourself from contracts… it's a totally liberating experience. For more information on unlocking phones, please see: https://www.fcc.gov/consumers/guides/cell-phone-unlocking-faqs