Benefit, Defined & Refined Brows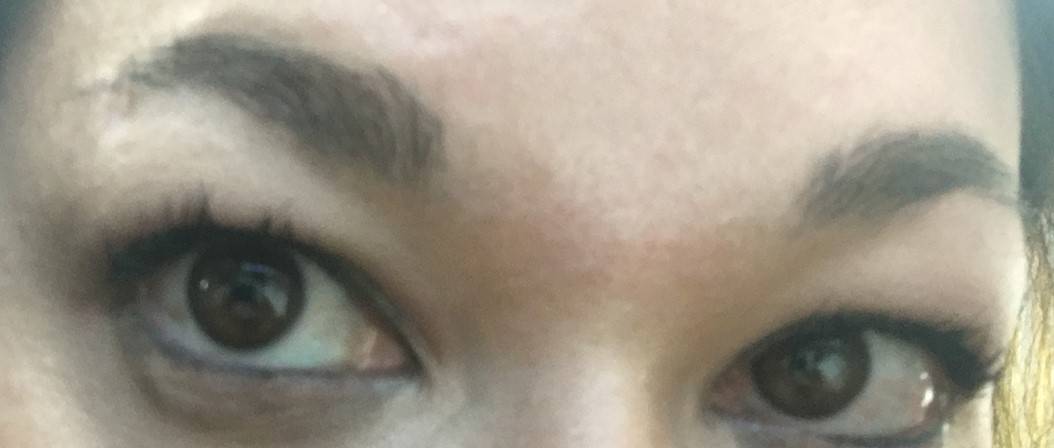 Recently, I had an eyebrow SNAFU that sent me to the beauty store in a flash. Any woman who does their eyebrows can totally relate to this at one point or another in their life. If you haven't, I hope that you don't; but should this ever happen… I have the solution for you! So a little too much came off of my eyebrows recently on the insides, corners, and well just all around.
Needless to say… I was not a happy camper…
I went to Ulta (and I know I am always going there, but it is right down the block from my house), and I asked the esthetician about this Anastasia Dip Brow I see all over the internet. As any good sales girl/skin care professional would, she asked me "what about the product appeals to you?" I simply told her that I see it all over the internet and it seems like something I would like. I like using angle brushes for my eyeliner and have a ton of them so it just seemed natural to use the same for my eyebrows! I have used powders like NYX and eyeshadow to fill my brows in. I would have done the same this time but there was no hair for the powder to stick to, so it looked awful when I tried. I needed a solution ASAP. We tried a few dip brow colors and they went on fine, I can see why a lot of people like this stuff.
A few minutes later the sales girl asked me what I thought about Benefit products. I have used them in the past and told her I am a fan; they make a solid product. She totally sold me when she told me that they made a primer "BROWVO" A.K.A. "Rogaine for your brows"! She then showed me the powder, pencil, and dip options that they have and to be honest, I like the way they went on better than the Anastasia line. *This is a great divide on YouTube, most people fall into one camp and I can see why; both products go on differently. Another factor in my decision was the value/package, and color match…
We spent the next 20 minutes trying out all the darker shades from both lines to find the right match for me. I run between cool and warm, anyone else with the same undertones can totally relate to this. Also, my hair is colored and on the warm side, but I have cool undertones. Le Sigh! We ended up picking Color #5 from the Benefit line. However….
Because I wanted the primer and the pencil, it made sense to get the "Defined and Refined Brow Kit" pictured above. They didn't have the kit in #5 so I went one shade darker to #6. Financially it was the better buy because the kit costs $34.00 and you get the full-size BROWVO primer that costs $28.00 and Precisely, My Brow Pencil which is normally $24.00. As a bonus, you also get a mapping tool and a highlighter "High Brown Highlift Pencil" which would run you $22.00. Everything separate would run you $74.00. The color difference isn't a big deal to me, I just brush out the product a little more.
BROWVO Primer– This stuff is amazing. I will definitely repurchase this one again. I have very oily skin and this keeps my eyebrows in place. In the past, without a primer, my eyebrows would run/smudge. Also, this has made a serious impact on my hair, it looks healthier and there has been significant growth in 2 weeks! The sales girl told me to take photos the first day and two weeks later.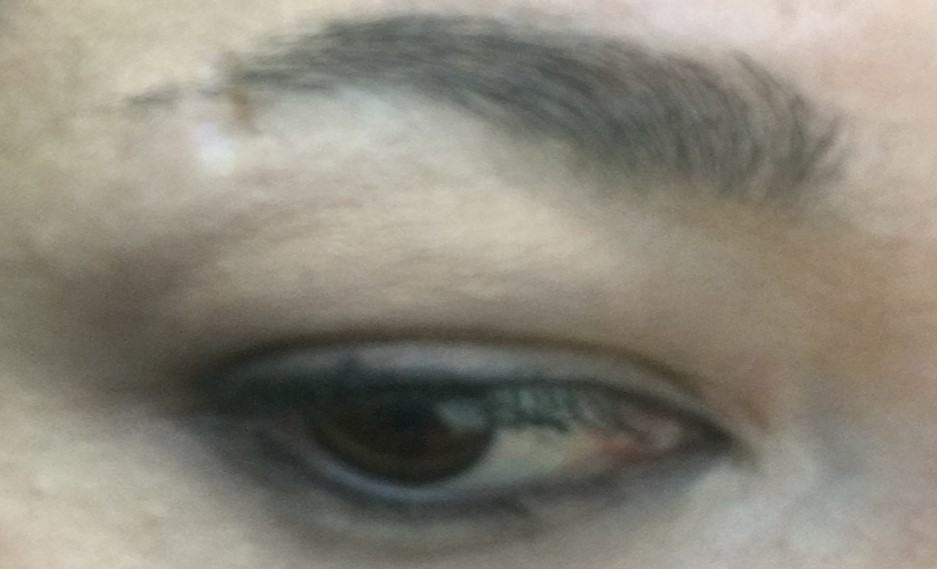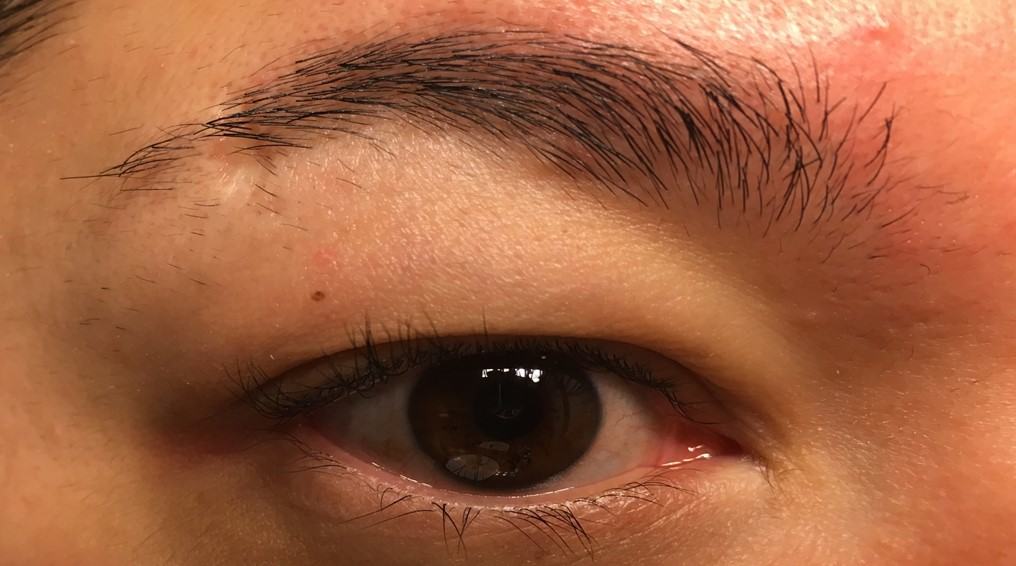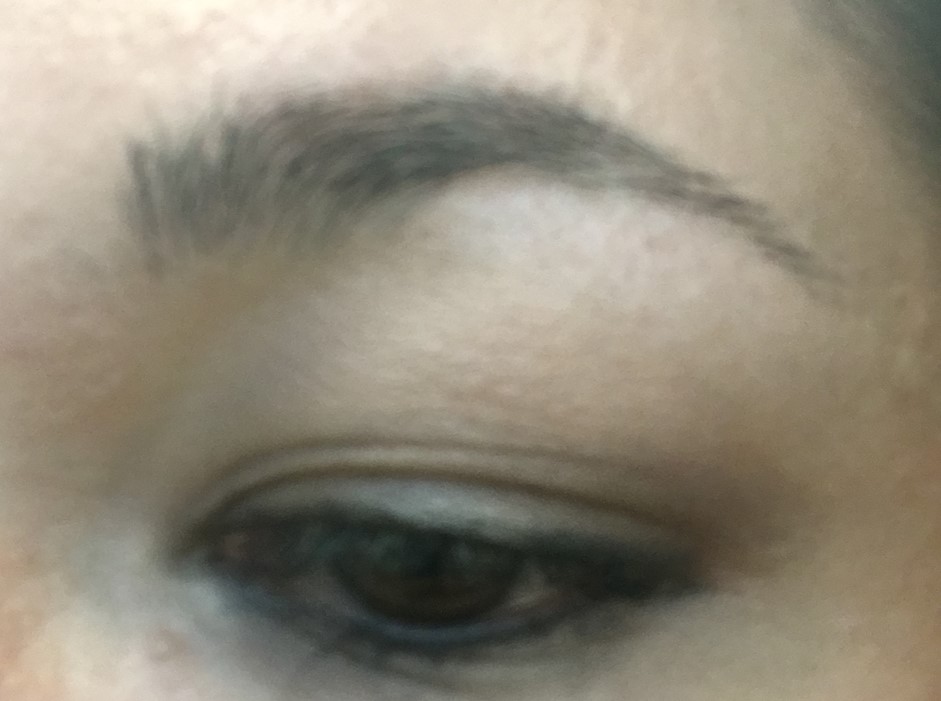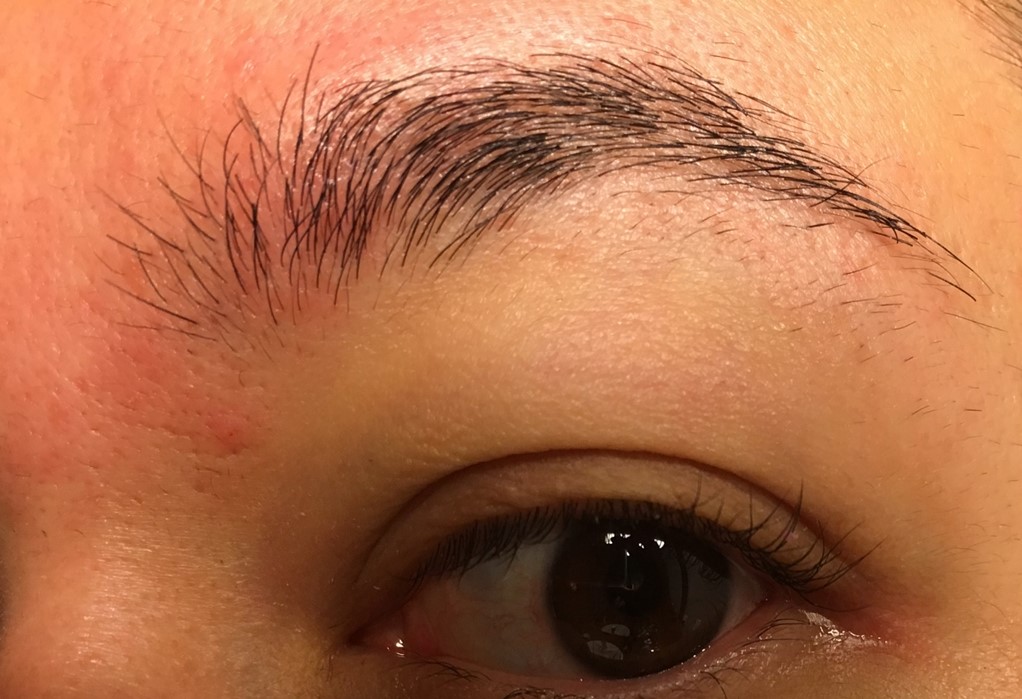 Precisely, My Brow Pencil: I have nothing but good things to say. I am happy that I went with the pencil and not the dip, who really wants to clean another brush every week? The pencil has a fine tip so you can draw in small hairs. The product goes on smoothly and with the primer it wears wonderfully all day! This is a keeper and has earned a permanent place in my makeup bag!
High Brown Highlift Pencil: I like the fact that it came in the kit and I will use it because I have it. However, I can not say that I would purchase this on its own. It does as it is supposed to but you can achieve the same effect with concealer and a brush. Also, this is good if you have light skin but would look ridiculous on ladies with darker skin than mine. I say, use concealer to clean up your brows with some shadow to highlight; save your money and buy something nice with that $22.00.
Brow Mapping Tool: You can't purchase this on its own. A total novelty and good for those just starting out. The grid is helpful for cross checking your brows. Again, if you have some experience you can just hold a lip liner or brush along the major reference points to make sure that everything begins, arches, and ends where it should.

Overall Impression/Final Thoughts: I would have purchased the kit for $34.00 even if it only came with the primer and the pencil. Those two products alone are worth the price and perform beautifully. Overall, it is a great value for your money and you get some bonuses with it too in my opinion. The highlighter will not work for all skin tones as it is very light and would look a little ridiculous on ladies with dark skin and for that reason, I can't recommend the highlift, highlight pencil. Also, if you have a skin tone like mine and use too much highlight it just draws attention to the fact that your brows are filled in and dark… so it all comes down to personal preference. Again, Benefit makes a solid product- 10/10 all the way for me!
Get yours now!Benefit Cosmetics on Amazon